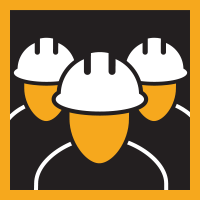 Benchmark employees are trustworthy, dedicated people who thrive in a fast-paced environment. We hire people who can work without supervision to meet critical timelines.
We offer an attractive compensation and benefits package that includes a company vehicle and healthcare (dental and vision).
To apply for a job online, please complete the online employment application form below. Once you have completed all fields in the form, be sure to click the SEND button. If you would like to download the application, please click here.

Benchmark, LLC. IS AN EQUAL OPPORTUNITY EMPLOYER and fully subscribes to the principles of Equal Employment Opportunity. Benchmark ensures that all applicants and employees are considered for hire, promotion, and job status, without regard to race, religion, national origin, age, sex, or physical or mental challenge.